Empower Change with AROYA: Embrace Data.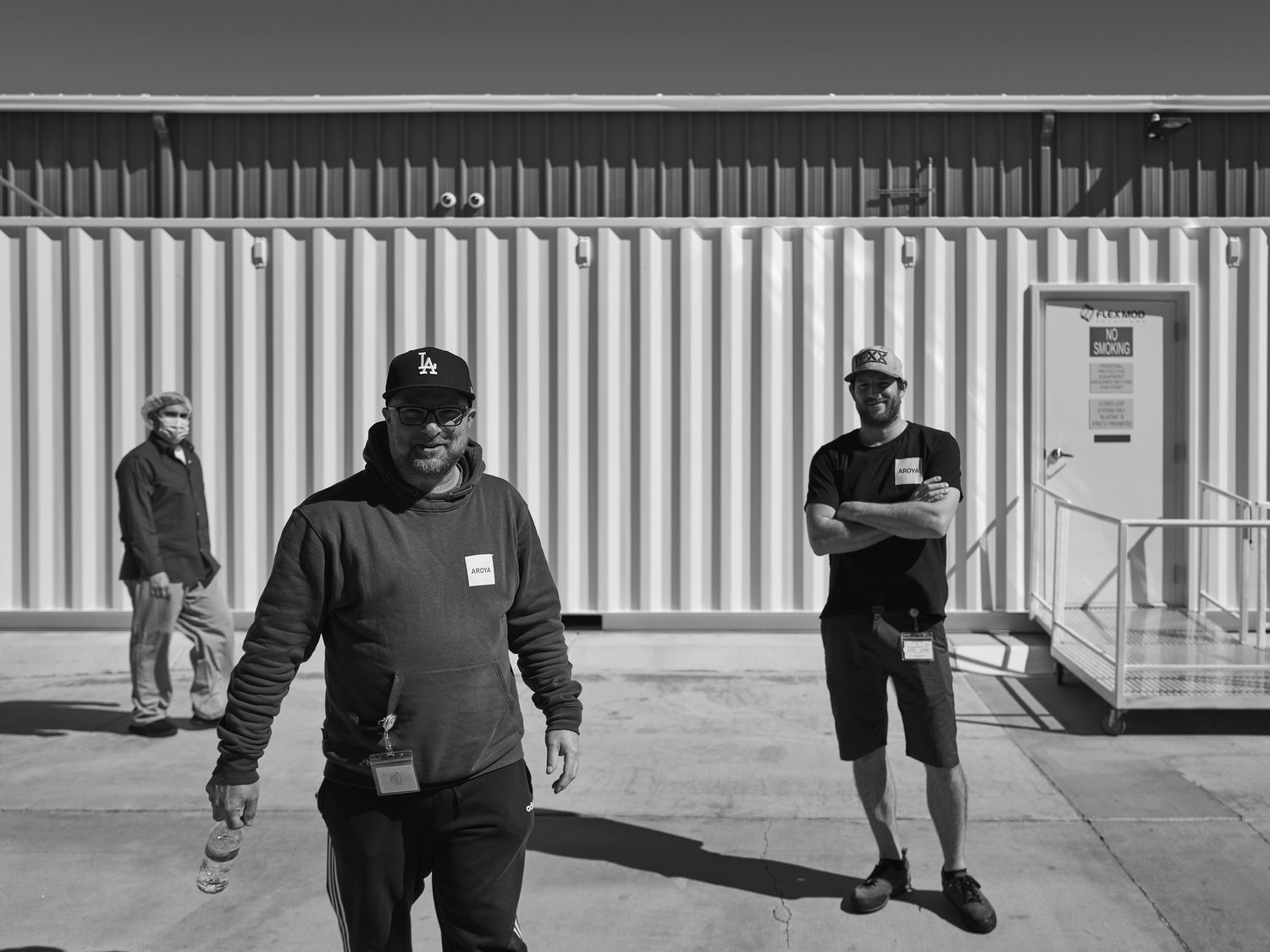 At AROYA, we believe that data is not just information but a compass that guides us towards a better future. By providing our clients with the right tools and support, we enable them to gather essential information and make informed decisions. We distill complex data into actionable insights, making it easy for cultivators to draw the right conclusions and optimize their operations.
Wearing our brand is an expression of your dedication to unlocking the potential of data-driven cultivation. It signifies your belief that data is a transformative force, not only for producers but also for the planet and humanity as a whole. By embracing knowledge, you become part of a movement that drives progress and sustainability in the cannabis industry.
Select your style
Workwear

Engineered for durability in hot and humid grow rooms. Made from 100% Portuguese hemp, our thin yet ultra-durable garments are designed to last. Focus on cultivating high-quality crops with comfort and reliability. Experience the difference in workwear built for the grow room. This line is not just about fashion; it's about functionality and longevity.

Shop now

Collector Items

Our collectors items are carefully crafted by our creative department, ensuring unique and eye-catching designs. Available in small batch runs only, these limited-edition pieces are truly one-of-a-kind. Printed on high-quality cotton, they offer both style and comfort for cannabis enthusiasts who appreciate the art of cultivation.

Shop now

OG Collection

Our OG Collection showcases our iconic logo and embodies the spirit of data-driven cultivation. Designed to impress, these garments are a powerful statement for those who value knowledge and innovation. Elevate your style, impress your boss, and embrace the future of cannabis cultivation with AROYA OG Collection.

Shop now